A ton of gal-related news just dropped in the span of a few days! Here's a special report!
2020 just keeps getting better and better for the Gyaru world. When we saw EGG being revived, I don't think anyone realized that it would just be the beginning. This year just started and we have seen so many great news.
EGG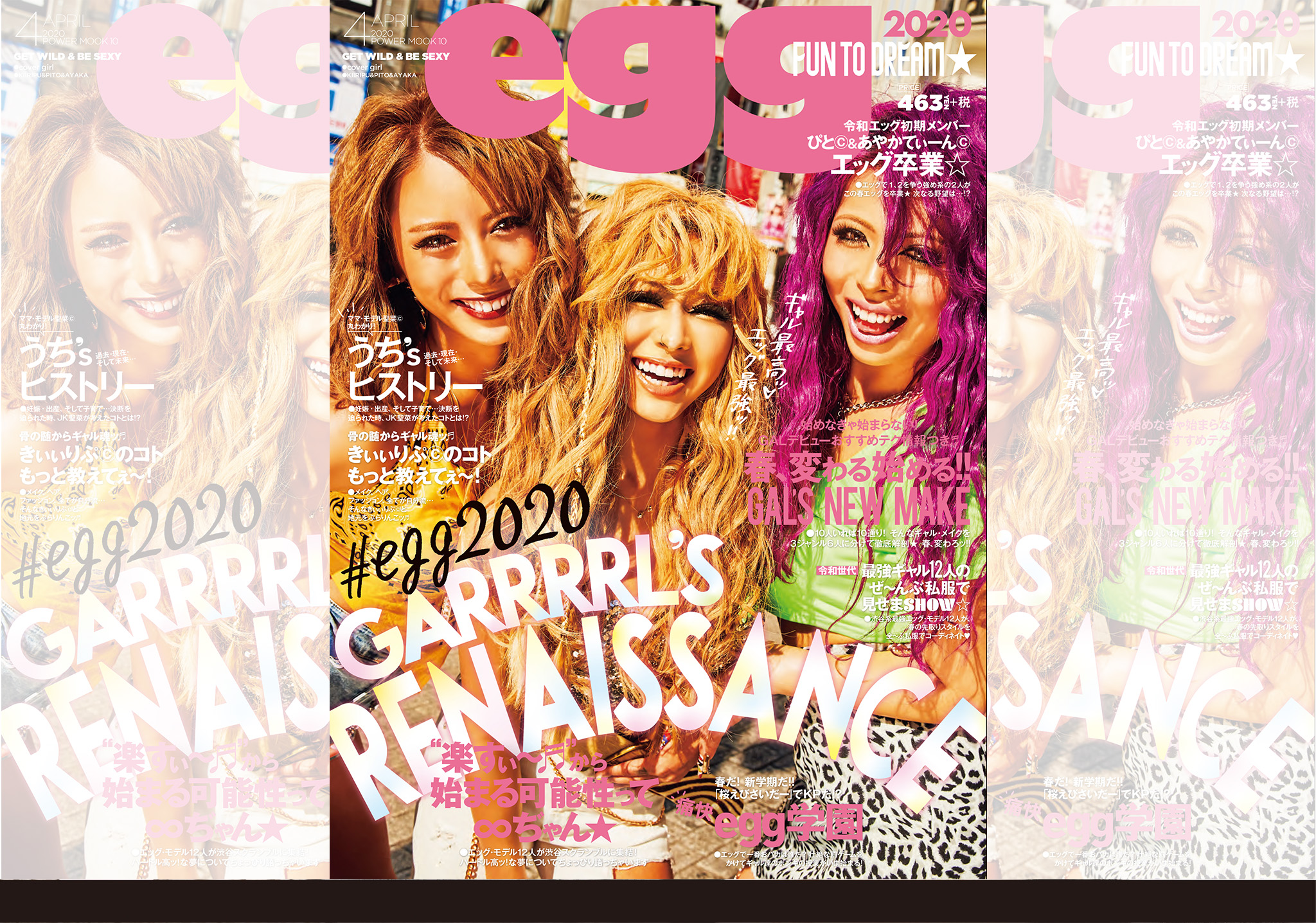 EGG released (3/2 in Japan) its newest issue featuring Kiiripu (きぃりぷ) as well as soon-to-be graduating models Ayaka (あやか) and Pito (ぴと)! This cover is absolutely stunning and really feels like EGG!
If you would like to order a copy, check out the CDJapan link below!
Taiyotosho
Last time, we learned that Ayaka and Pito were graduating from EGG. What we didn't know were their plans after leaving. Apparently they will be part of the revival of Happie Nuts!
Happie Nuts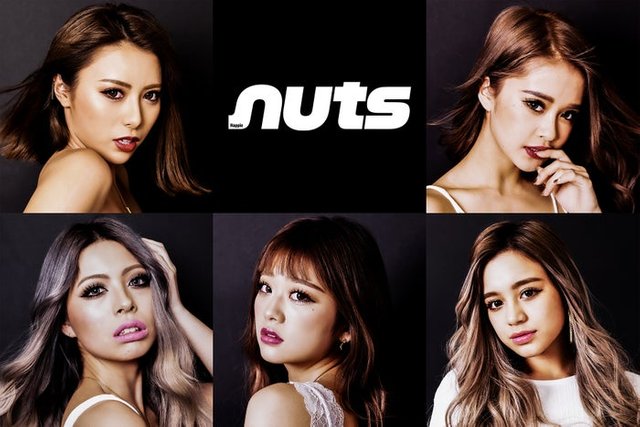 For those that don't know, Happie Nuts was a gal magazine that originally ran from 2004 to 2014. Sadly, after one try at revival a few years later, it too fell to the great Gyaru purge. But it seems like with the current Gyaru renaissance, they will be coming back as well with Ayaka and Pito as two of their exclusive models!
There will be a good amount of guest models but the magazine is currently holding an audition to get one more exclusive one. I wonder who it will be!
[Happie Nuts]
♡ Status: TBR
♡ Release Date: April 2020
♡ Insta: @new_nutsofficial
♡ Twitter: @nuts_official41
♡ TikTok: @nutsofficial
♡ Youtube: Nuts
♡ Website: Happie Nuts
Blenda
Blenda was another gal magazine from back in the day, having ran from 2003 to 2014. And it looks like it will be on its way back to publication as well! Not much info yet, but I will post as I learn more!
[Blenda]
♡ Status: TBR
♡ Release Date: 4/30?!
♡ Insta: @blendajapan_official
EGG x SPINNS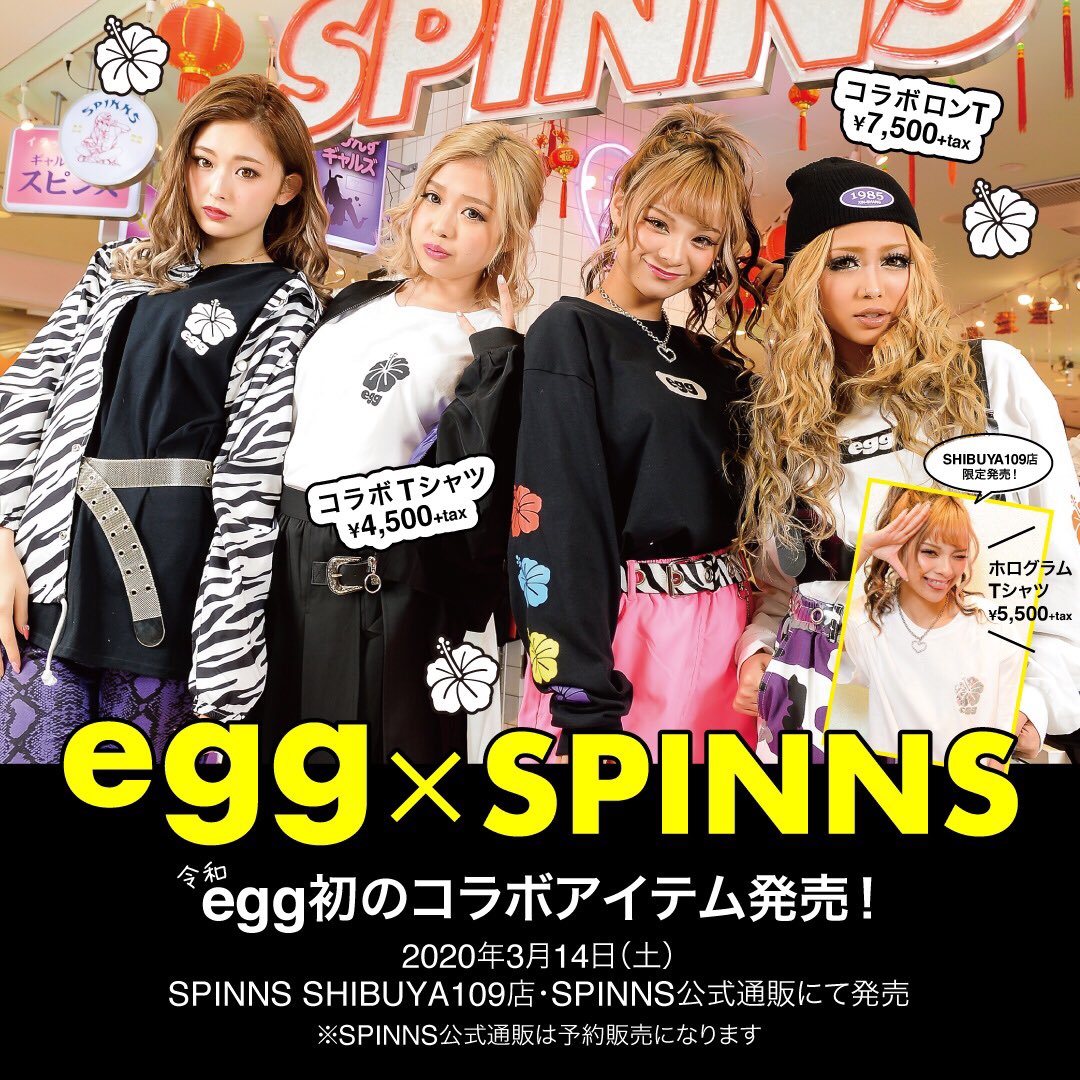 SPINNS just announced the start of their collab with EGG magazine! In the collab, which can be found on their webstore, there are two tops. There is a warm long-sleeved shirt as well as a t-shirt! Both feature the iconic gyaru hisbiscus flower and the EGG logo! You can find them in black and white.
[EGG x SPINNS]
♡ Status: Pre-order until 3/14
♡ Release Date: April 2020
♡ Insta: @spinns_official
♡ Twitter: @spinns_com
♡ LINE: @SPINNS
♡ Youtube: SPINNS CHANNEL
♡ Website: SPINNS
That's a lot of Gyaru news in a short time! It looks like I will have to do special posts when news comes out. So, I will still have my regularly scheduled days (Tues, Thurs and Saturday) but do expect news-related posts as I get them! As always, thanks for your support~♥
---
Enjoying my work? Take a second to support Bunny Crafty Dream! ♥