Haven't done a post for this topic in a while! But after talking with a coworker yesterday, I realized this would be a great entry. Especially since not many people know about this character.
Everyone that knows me knows that I love bunnies. So it really isn't a surprise that I love all of the bunny Sanrio characters. But while I love My Melody and continue collecting things of her, my main favorite will always be…
Usahana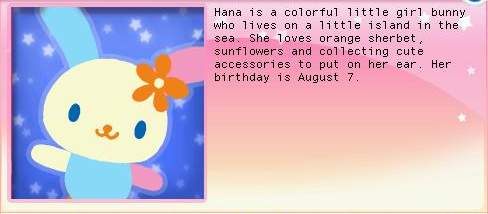 According to her Hello Kitty Fandom Wiki post, she has been around since 2001. Everything associated with her is related to bright colors and summer themes. She was one of the first Sanrio characters introduced to me when I was first getting into the brand.
I love that she is sometimes surrounded by the Hibiscus flower which is associated with Gyaru. Now since she was created in 2001, wouldn't it be cool to find out she was created as a nod to Gal? How could she not be?
Did you know about this character? What do you think of her possible relation to Gyaru? Let me know in the comments!
---
Enjoying my work? Take a second to support Bunny Crafty Dream! ♥